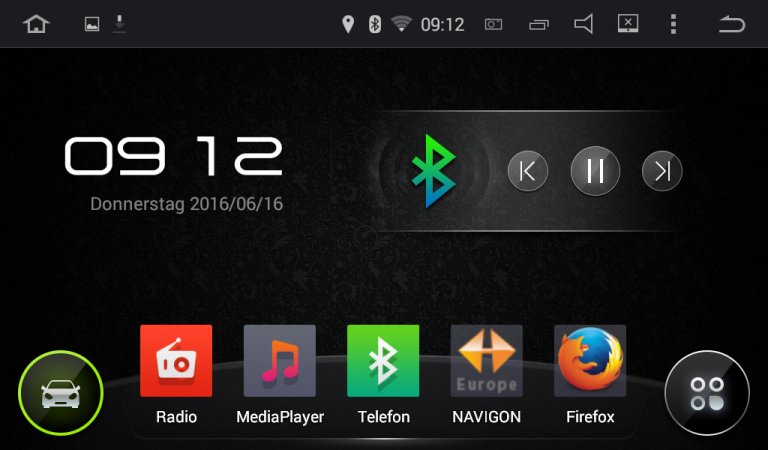 You can telephoning with an Android car radio with a few clicks. All you have to do is connect your radio to your smartphone via Bluetooth. Now you can even stream music to your car radio while your phone stays in your pocket!  Therefore tap on the green icon with the Bluetooth symbol.
Then this menu opens. Now you can simply enter a phone number and tap the green receiver. Making calls with an Android car radio is really easy.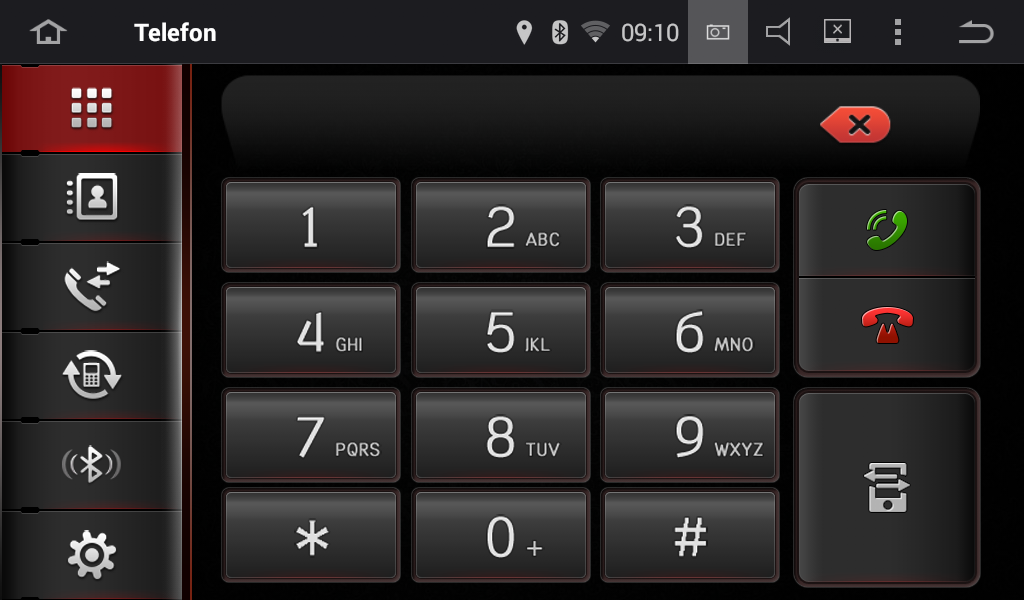 Alternatively, you can select the second entry from the top on the left. Then you are in your address book.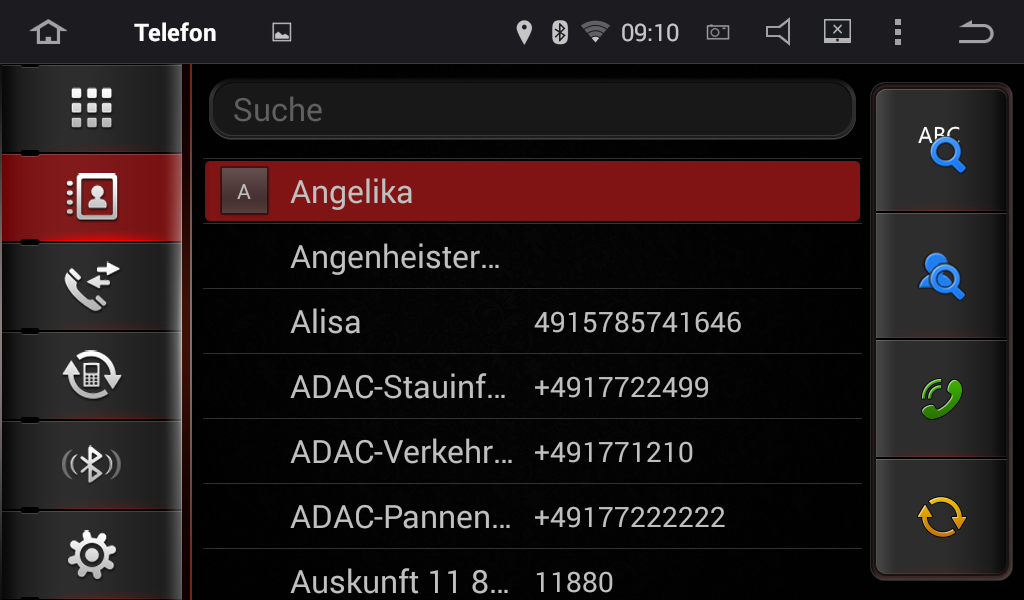 Here you can scroll through the list or jump to a certain letter position on the right with the ABC magnifying glass key. With the person magnifying glass key you can enter the first letters of a name for a search.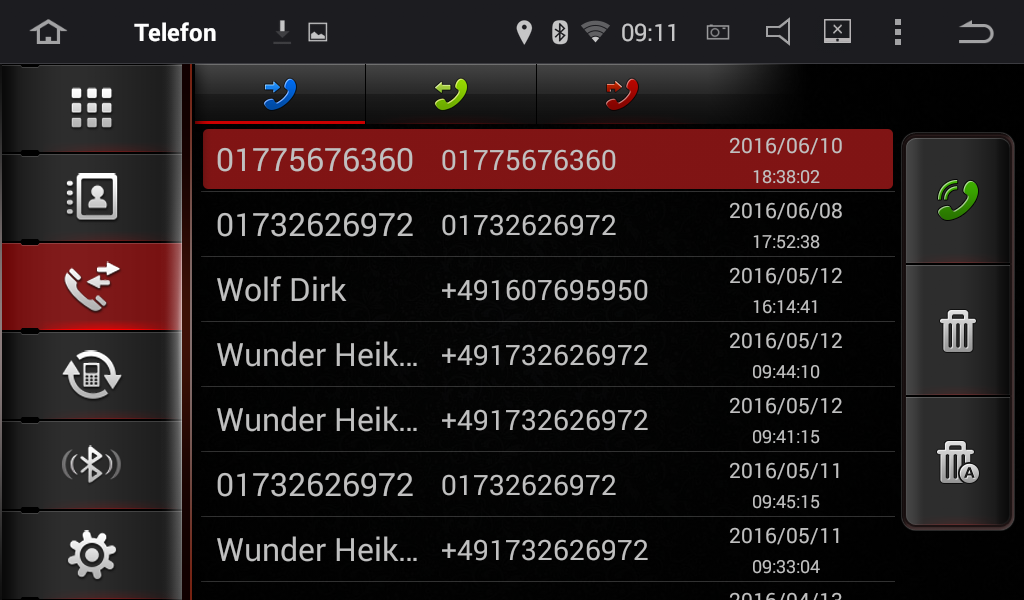 In the list with the blue handset you can see all accepted phone calls.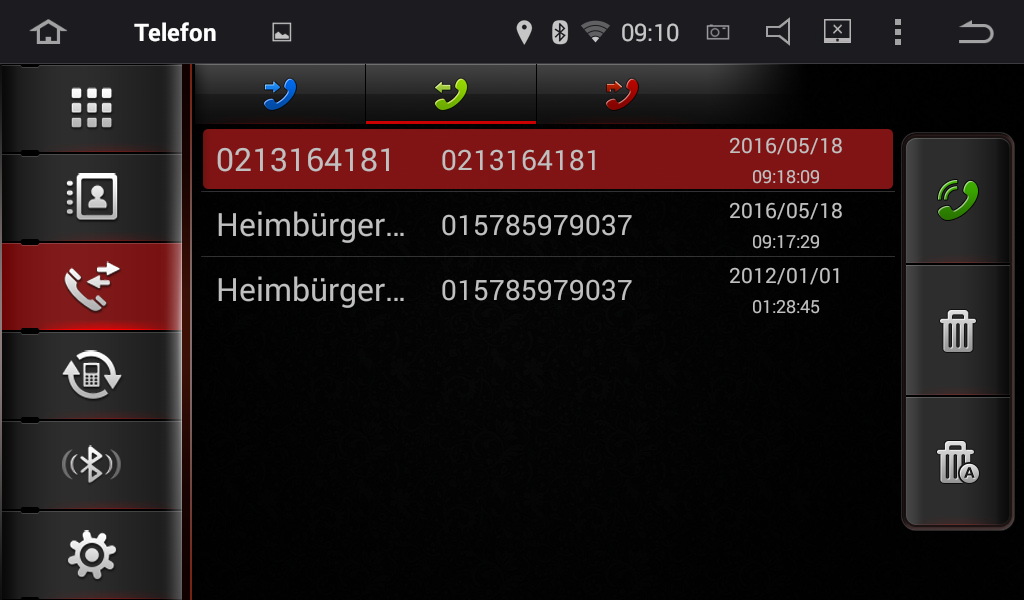 Under the yellow handset you will find your outgoing calls.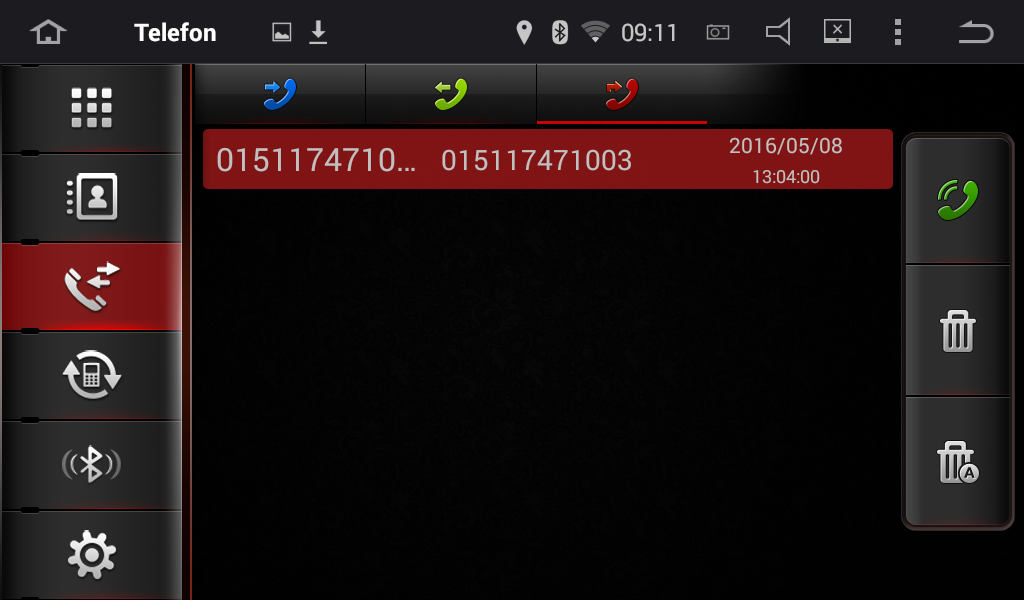 The red handset lists calls you haven't answered.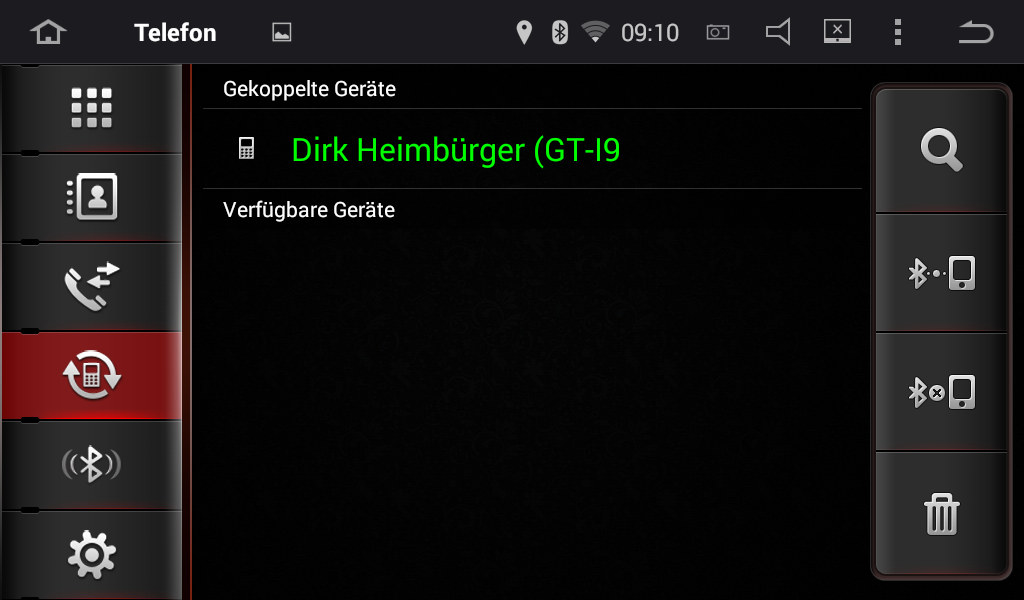 The fourth entry on the left with the smartphone shows you all devices available or paired via Bluetooth. Here you can see that my Samsung Galaxy S3 (GT-I9300) is connected.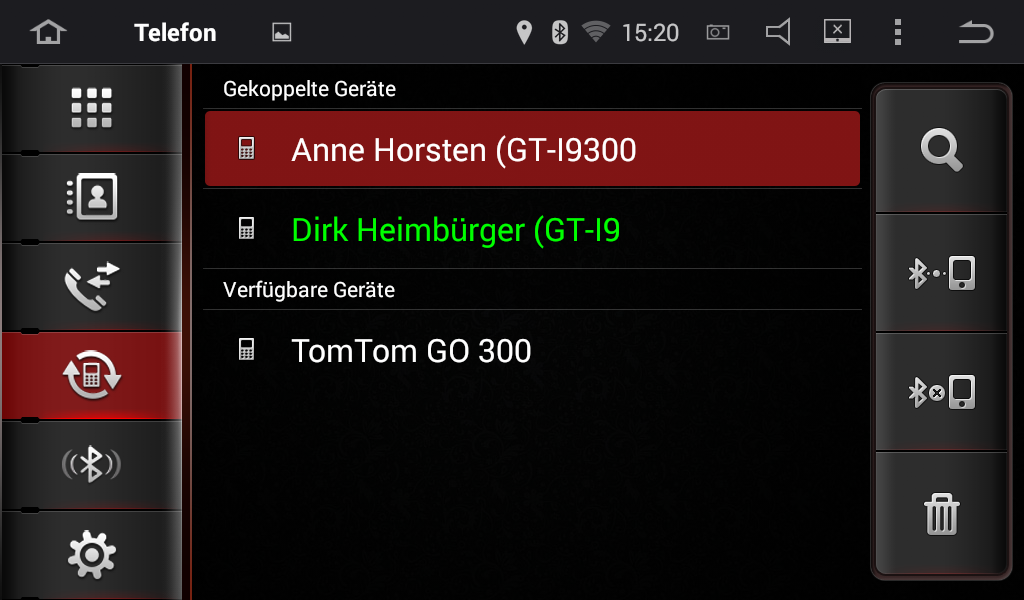 If I want to connect another smartphone, I must first select the connected device (green) and then right click on the third icon from above to disconnect the connection.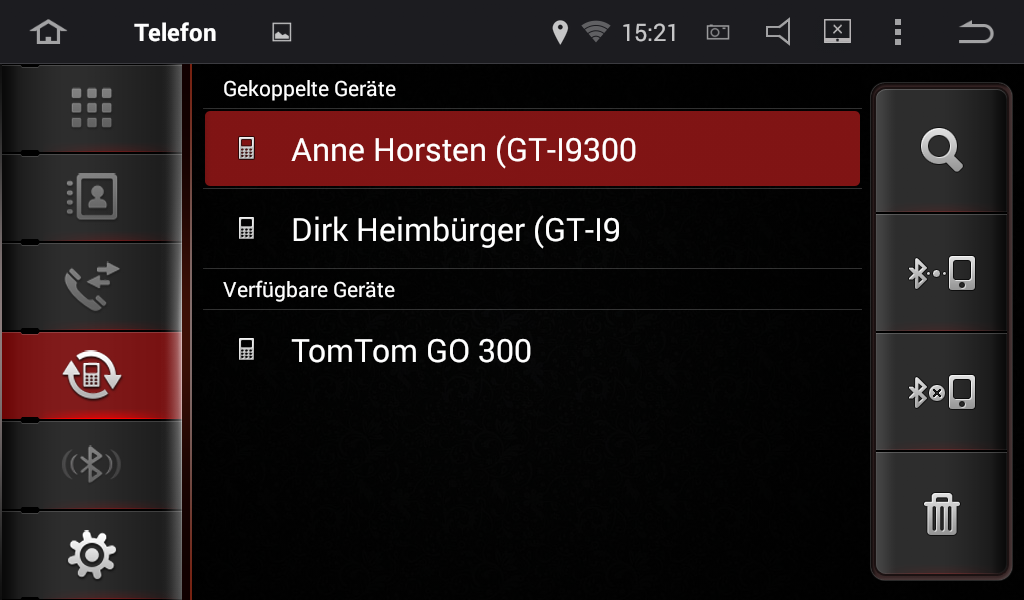 Now no smartphone is connected.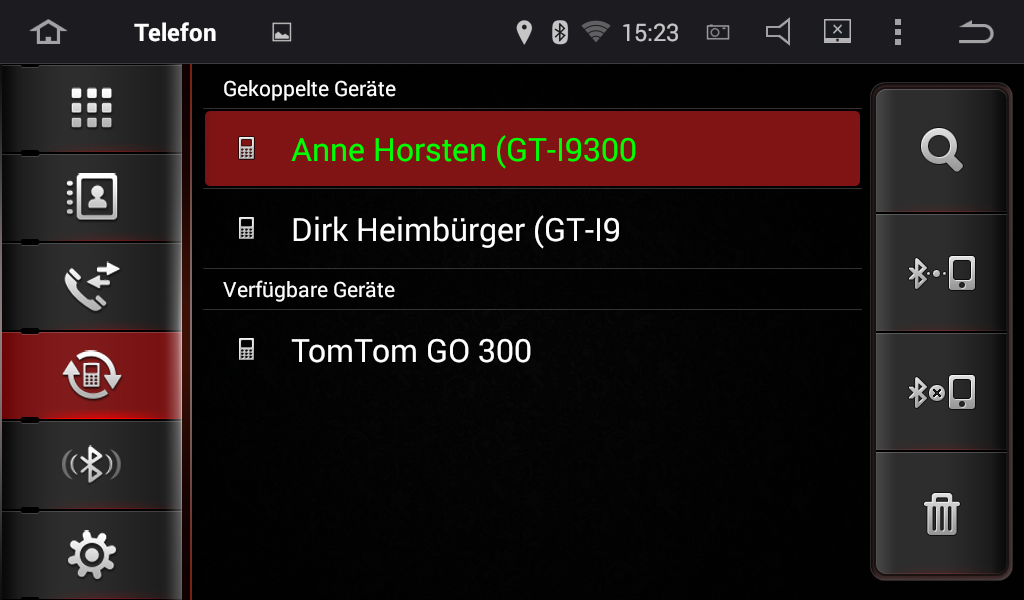 By clicking on the second symbol from the top on the right side, the other smartphone is now connected.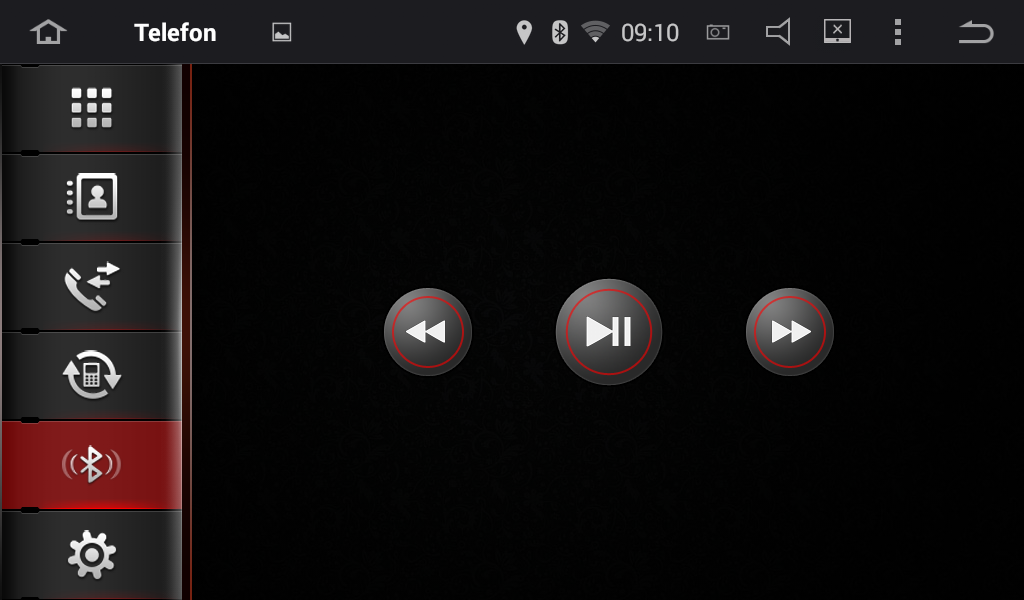 The menu item with the Bluetooth symbol and the waves stands for music streaming. If you tap Play here, playback starts on the smartphone and you hear the music on the car radio. Then the widget (1st screenshot at the top) will also be displayed !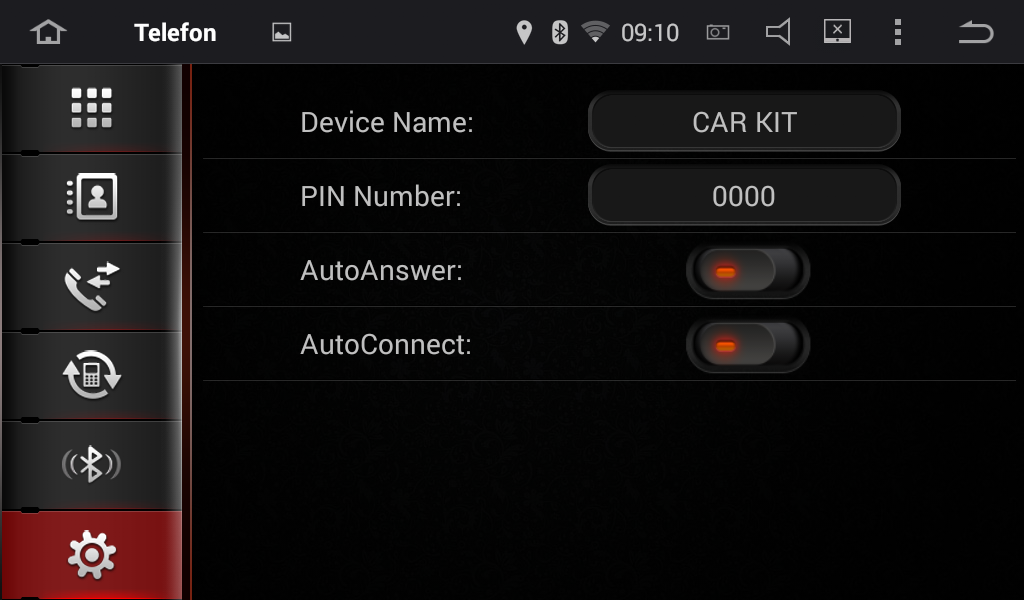 In the bottom menu item you will find the Bluetooth name and the PIN of your car radio. AutoConnect automatically connects your mobile phone and radio when you have the right range. With AutoAnswer, incoming phone calls on the smartphone are accepted directly on the car radio.
Video about telephoning with an Android car radio via Bluetooth
Further information
Here you will find everything you need to know if you haven't yet dealt with the topic:
The overview of Android car radios for all newcomers
One more request. If you like this post, you can share it via Facebook or Twitter. Here you can also make a small donation:
I updated the post on 24.07.2019 routinely!