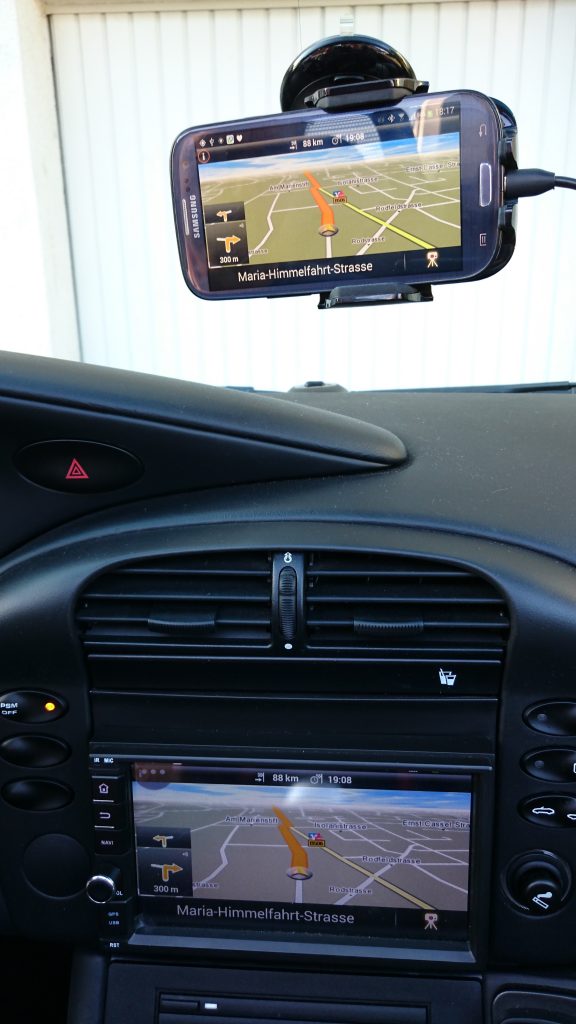 Dirk Heimbürger | Created
Today I describe what steps are needed to display and operate the screen content of your smartphone via MirrorLink on an Android car radio.

I have done this with a Samsung Galaxy S3 and the Naviskauto C0255, but the procedure will also work for other smartphones and Android car radios.
Step 1: For the MirrorLink with an Android car radio you first have to go into the properties of your smartphone and under Options open the menu item "info to Device". Then you go to the "build number" entry and click on it about 7 times. The message "Development mode has been activated" appears. If you go back to the options, the new "Developer Options" menu item will be available.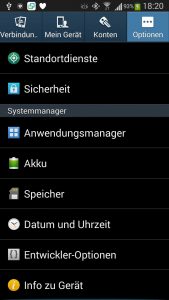 Step 2: Open this menu item and place a check mark on the entry "USB debugging".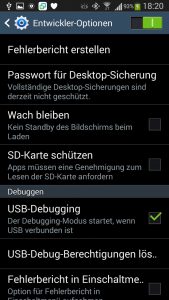 Step 3: Now you must start the app EasyConnect on your Android car radio.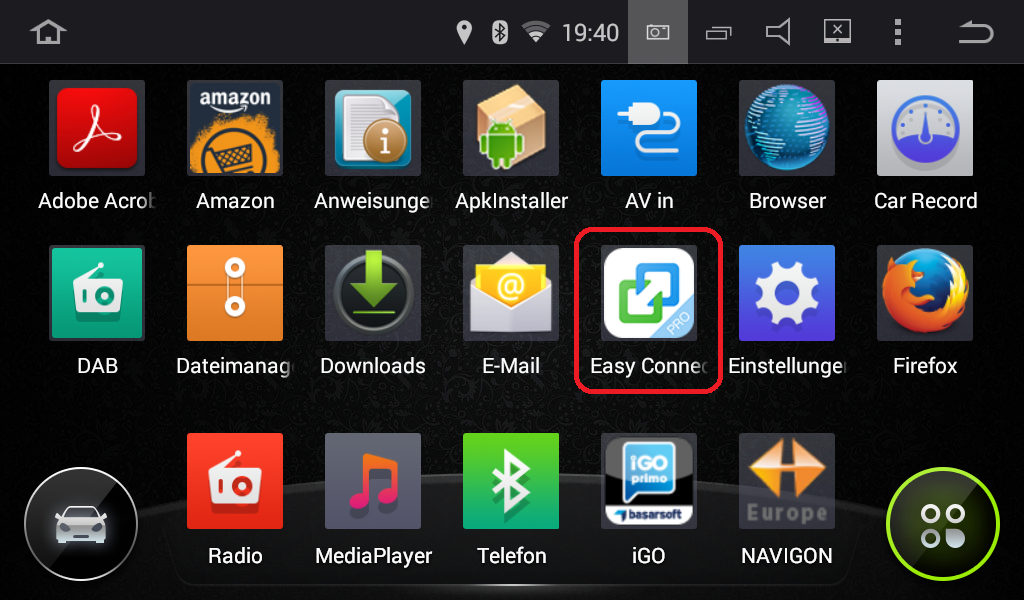 Step 4: Now click on the "Android USB" button.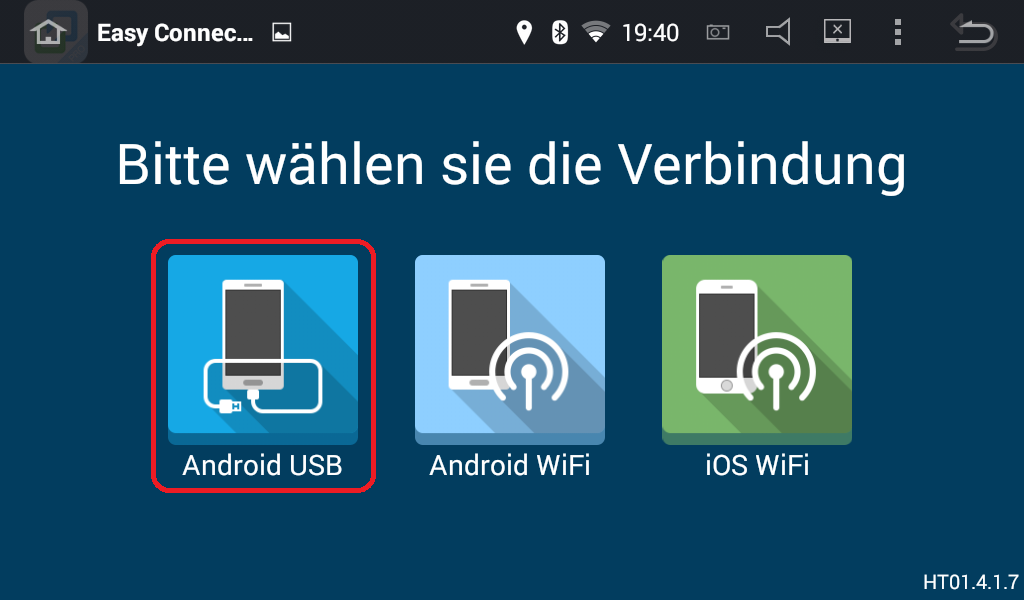 Step 5: Now you can connect your phone to the car stereo with the USB cable. Then the connection is made after a few seconds.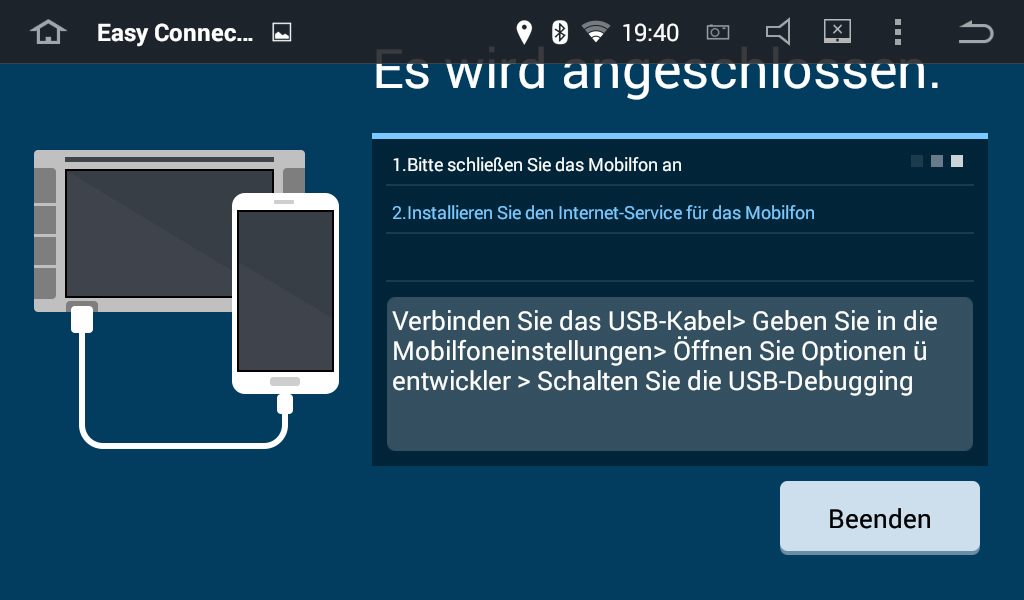 Step 6: Now you can also use your smartphone on the radio display!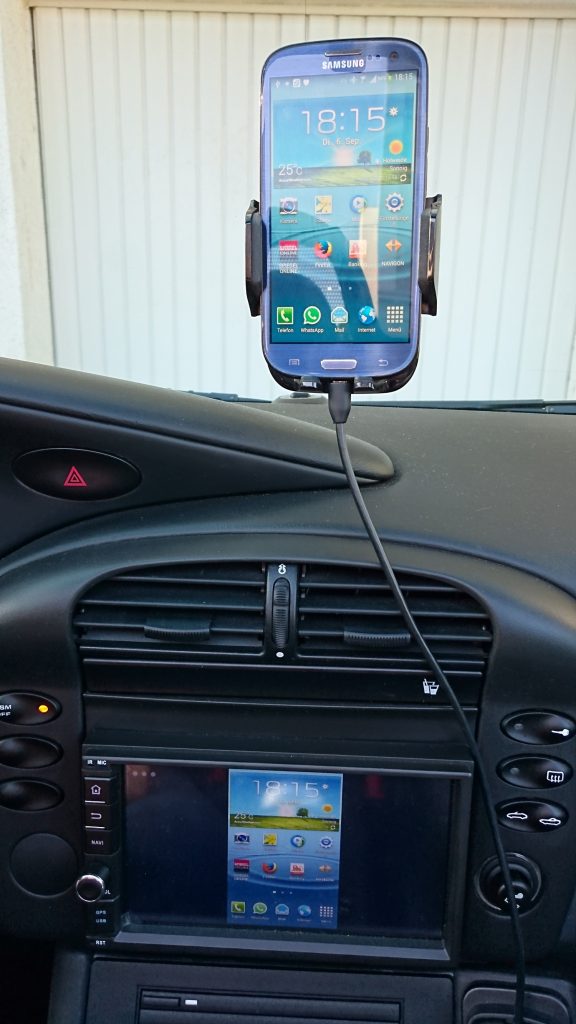 I then called Navigon and could operate it via the car radio. With the three points you can also show a menu bar there.
If you liked this post, please share it via Twitter or Facebook. Thank you !!
I have created the post on 01.01.2018!