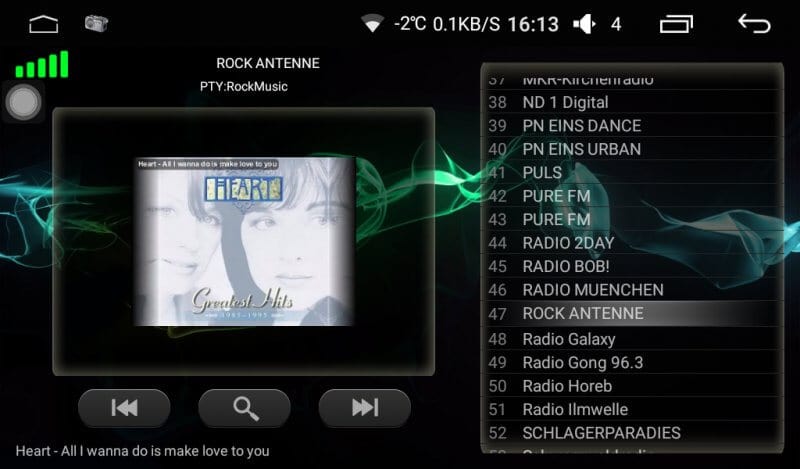 Dirk Heimbürger | created 14.01.2018, supplemented 13.04.2020
You need this hardware for your Android car radio
There are a variety of useful accessories for your Android car radio that you can connect. First and foremost is Internet access for navigation with Google Maps or other navigation software. Internet radio is also becoming increasingly popular. If you have a NAS at home, you can even play music from it.
Internet access
To stream music or navigate online in your car, you need Internet access. Instead of a 3G stick, which often causes problems with the drivers, you should use a WiFi router.
Recommended here is the KuWfi 4G Stick, which even receives LTE and lets the car radio access it via WLAN.  After connecting to the WLAN of the stick you have to enter 192.168.0.1 in your browser, log in with Admin/Admin and enter the APN of your provider in the settings.
The best way is to get a partner SIM card from your phone provider. Alternatively, you could also use a free SIM card. Don't forget to deactivate the SIM card password! Otherwise the stick will not be able to connect to the Internet.
DAB+
All fans of digital radio can expand their car radio with adapters for receiving DAB+. These adapters works with radios from Pumpkin, Xtrons, Xomax and Erisin: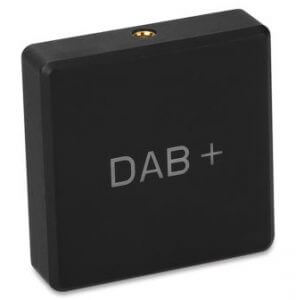 This excellent roof antenna is the first choice for DAB+ and conventional radio.
OBDII adapter for WLAN and Bluetooth
You can also connect an OBDII Wifi adapter to the Pumpkin car radio with Android 8. Then use the app "Torque PRO" to get more information about your engine. With this adapter I already tried the app "OBD Car Doctor free". With it the error log of my Porsche could be read out and reset. Therefore I recommend this adapter !
If you prefer to access your OBDII data via Bluetooth because you are connected to the Internet via WLAN, this OBDII Bluetooth adapter is also suitable as an accessory for your Android car radio.
Microphone for hands-free kit
This external microphone from Erisin can be used for all Android car radios. The call quality is better than with the internal microphone.
Headrest monitors
These headrest monitors can also be connected to the any car radio via a chinch cable.
Rear-view cameras
For rear view there are normal rear view cameras, night view cameras and rear view camera in the license plate holder. Users reported in my comments that license plate holders with integrated cameras are easier to install than separate cameras. For some vehicles there are also cameras that can be attached directly to the license plate light.
DashCams
You can also use this DashCam on a android car stereo. The camera can be panned up to 130 degrees and can be used for permanent shots of the traffic or the interior. The images are in a resolution of 1080P. The sound is also recorded.
The digital video recorder can store the recordings via USB on the car radio or on a MicroSD card in the camera. If desired, the recordings can also be stored in an endless loop in which the older recordings are overwritten. You can control it with an adroid app. I find it interesting that the camera can see everything even in the dark. And it  is not expensive !
Tyre pressure sensors
If you buy a radio from Xtrons, the TPMS06 tire pressure monitor is another interesting thing. The waterproof sensors permanently monitor tire pressure and temperature. You can have the values displayed on the car radio at any time.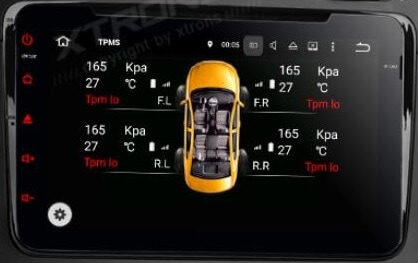 If your preset limit values are exceeded or fallen short of, the radio issues an alarm !
But this only works with a radio from Xtrons.
Steering wheel remote control for Android car radios
To use a steering wheel remote control you need a CAN-BUS adapter.
For some car brands the adapter is also needed to simulate an ignition voltage for the radio.
This allows the car radio to switch on when starting the engine or opening the doors.
Therefore, the basic principle is: You can install any radio in any vehicle if there is enough space!
Find CAN-BUS Adapter
If you want to install a universal device, all you have to do is get a radio bezel and a CAN-BUS adapter for your vehicle. Simply enter the term "steering wheel remote control adapter" or "CAN bus adapter", the manufacturer, the vehicle type and the word "China" in the search bar.
Your search term could look like this: "Steering Wheel Remote Control Adapter vw golf china".
Displayfolie
In strong sunlight, the display of your car radio may reflect. Therefore I also recommend this anti-reflection film as an accessory for your Android car radio. It also protects your touchscreen from scratches !
Further information
If you have not yet dealt with the topic,
you can inform yourself in this post:
The overview of Android car radios for all newcomers
One more request. If you like this post, you can share it via Facebook or Twitter. Here you can also make a small donation:
I have extended the post on 13.04.2020!