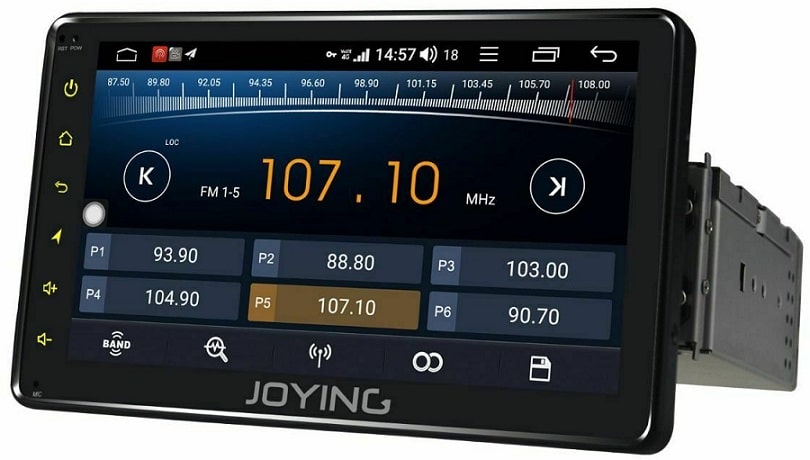 Dirk Heimbürger | created
On my search for interesting car radios I discovered something very special this time. Because this Joying universal device is finally offered with 4G receiver and SIM card slot! Also the other technical details are quite impressive. The radio uses the Octa-Core processor Intel Spreadtrum SC9853i with 1.8 Ghz clock frequency and runs with Android 8.1. 4GB RAM and 32 GB RAM were generously provided for running apps.
SIM card slot
The SIM card slot of the Joying JY-UOS03N4G is located at the end of a connection cable that is plugged into the back of the device. In many cases it will extend to the glove compartment together with the two USB connection cables. As an owner of a mobile phone contract you can get a second SIM card for 5 Euro per month. This means your car radio will always have an Internet connection for Google Maps, Spotify, Youtube, Internet Radio, Mail and Whatsapp. This will save you the effort of pairing the radio with a smartphone hotspot.