Dirk Heimbürger | updated
If you have an older car with a simple radio, you can get many premium features at an affordable price with this device. With its standard ports, such a car radio is usually quickly replaced. The new one has a large screen, USB and SD card ports, navigation, speakerphone, streaming, mirroring, Bluetooth, WLAN, and more. External hardware and apps can also be used to upgrade functions.
Pumpkin Universal Device Controls
Pumpkin has placed all the radio control buttons on the left side of the screen. The volume control is located at the top of the screen. You can also turn the unit on and off by pressing the control. The Home button and the Back button are located directly below. Then press the phone key and the navigation key to call up any navigation software.
SIM card slots
Below the navigation key the Pumpkin VA0401 has a cover with two SIM card slots underneath. You can use one slot for music and data, the other for navigation cards or data. You can use media up to 64GB per slot.
Reset
At the bottom left you will find a hole marked RST. Here you can operate a hidden switch with the help of a bent paper clip to reset and reboot the whole device.
Rear panel of Pumpkin universal device
All connections of the radio are on the back. There is a plug for the adapter with ISO connector. There are also cables for audio inputs and outputs with RCA sockets. You will also find antenna outputs for WLAN and GPS on the housing. I recommend to connect the external microphone to optimize the communication of the handsfree system.
USB connections
A supplied cable can be attached to the back of the device to allow two USB connections. In most cases it should reach up to the glove compartment. You can also connect a 4G stick to the glove compartment to establish an Internet connection. Then you can use Google Maps, Spotify, Youtube, Internet radio, Mail and Whatsapp without having to pair the radio with your smartphone's hotspot every time.
Search for radio aperture
To install it in your vehicle, all you have to do is buy a suitable radio bezel for universal devices from Amazon or eBay. Simply enter the keywords "Radio bezel", "China", the vehicle manufacturer and the vehicle type.
New Features
The car radio now has a picture-in-picture function. This is very useful for displaying the navigation system or a music playlist in a reduced size. In split-screen mode, two apps share the screen next to each other. With the new 16-band equalizer, you can adjust the frequency response of your font and rear speakers separately. The radio supports fast boot and is available within 1 second of power-up.
Performance of the Pumpkin Universal Device
The four speaker outputs each have 50 watts. The display has a resolution of 1024 x 600 pixels with capacitive touch screen. There is no DVD drive on the device.
Pumpkin with 7 inch display for BMW vehicles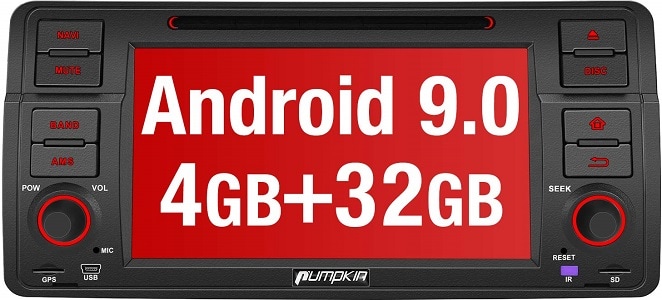 Pumpkin AA0493B for BMW 3er E46 with 4GB RAM, 32GB ROM, 7 inch display and Android 9.0 at ebay
Pumpkin with 7 inch display for Ford vehicles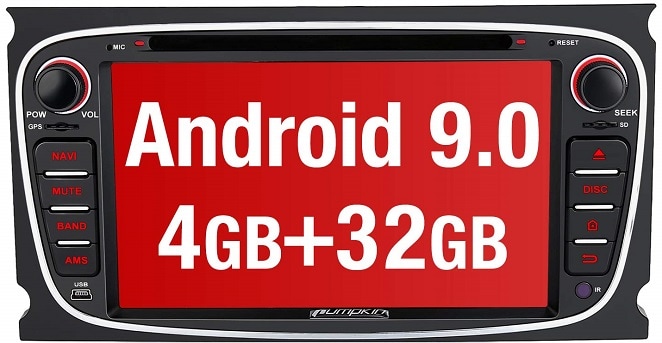 Pumpkin SE0482 for Ford Focus Mondeo with 4GB RAM, 32GB ROM, 7 inch display and Android 9.0 at ebay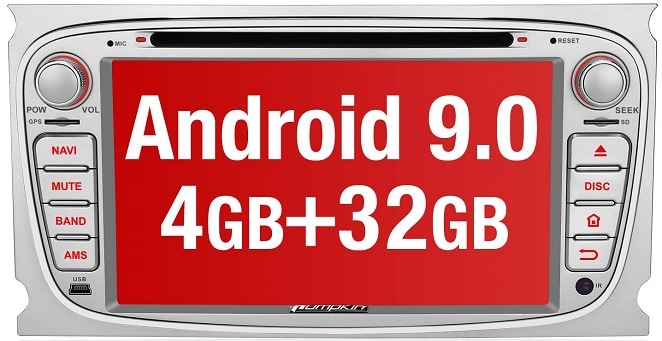 Pumpkin SE0483 for Ford Focus Mondeo with 4GB RAM, 32GB ROM, 7 inch display and Android 9.0 at ebay
Pumpkin with 7 inch display for Mercedes vehicles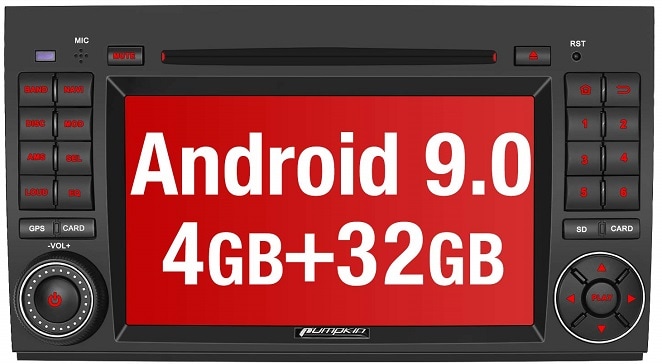 Pumpkin SE061 for Mercedes W169 W245 W463 W639 Viano Vito W906 with 4GB RAM, 32GB ROM, 7 inch display and Android 9.0 at ebay
Pumpkin with 7 inch display for Opel vehicles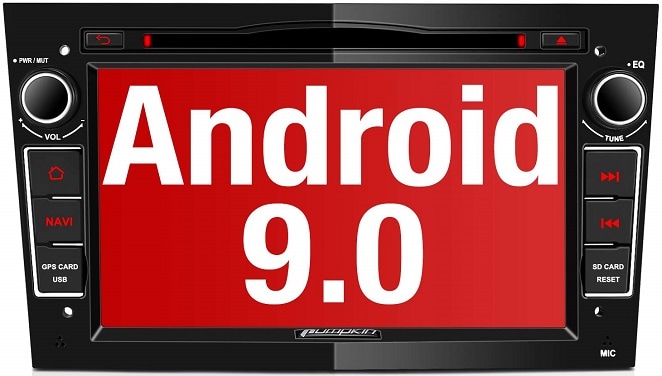 Pumpkin SE0451 for Opel with 2GB RAM, 16GB ROM, 7 inch display and Android 9.0 at ebay
Pumpkin with 8 inch display for VW vehicles
Pumpkin SE0437 for VW with 4GB RAM, 32GB ROM, 8 inch display and Android 9.0 at ebay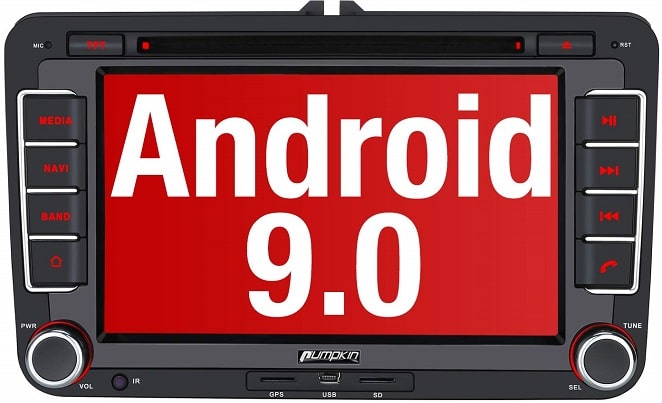 Pumpkin SE0481 for VW with 2GB RAM, 16GB ROM, 8 inch display and Android 9.0 at ebay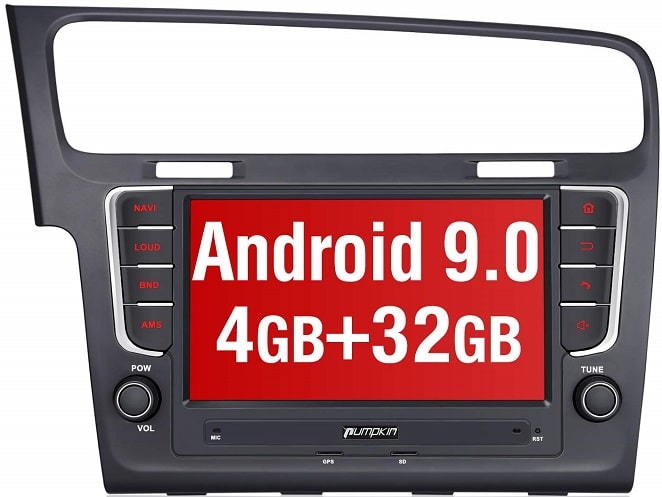 Pumpkin AS0447 for VW Golf 7 with 4GB RAM, 32GB ROM, 8 inch display and Android 9.0 at ebay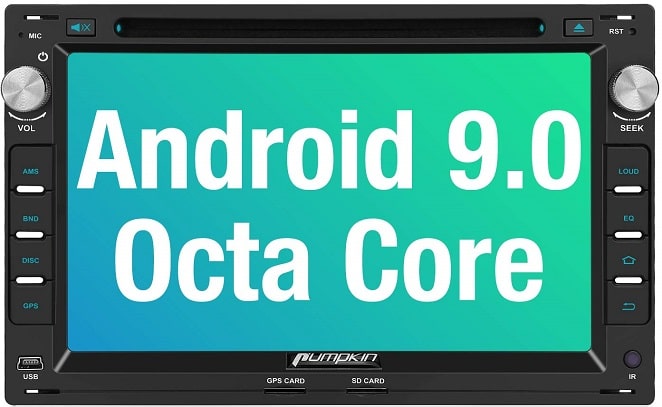 Pumpkin AS0407 with 2GB RAM, 16GB ROM, 8 inch display and Android 9.0 for VW Bora Passat Jetta Golf Citi Chico Sharan Lupo Polo T5 Multivan Transporter T4 T5 Seat Skoda at ebay

Various vehicle-specific devices
You will find a larger selection of vehicle-specific devices in this article:
Xtrons Autoradio mit Android 8.1 & 8 Kern-Prozessor
Further information
If you have not yet dealt with the topic,
you can inform yourself in this post:
The overview of Android car radios for all newcomers
The best accessories for your Android car radio
The best apps for your Android car radio
Telephoning with an Android car radio
MirrorLink with an Android car radio
Data of the Pumpkin Universal Device
Here I have listed the general data for you again:
2G RAM; 32G ROM
Operating system Android 9.0 Pie
Screen size: 8 inch
Screen resolution: 1024 x 600
Supports DAB + Digital Radio
Supports 4K Ultra HD Video
Key illumination can be selected as required
Bluetooth 4.2: Hands-free function with phone book import and music playback (A2DP)
Bluetooth connection for iPhones & Android phones
Wireless screen mirroring
Supports USB media & SD cards up to 64 GB
Supports steering wheel remote control
Chinch connector for rear view camera (Camera IN)
2 USB ports on the rear panel
Wifi
Internal and external microphone
FM/AM radio with RDS
Audio output power: 4 x 50 Watt Surround Stereo
Pumpkin Universal Device Connections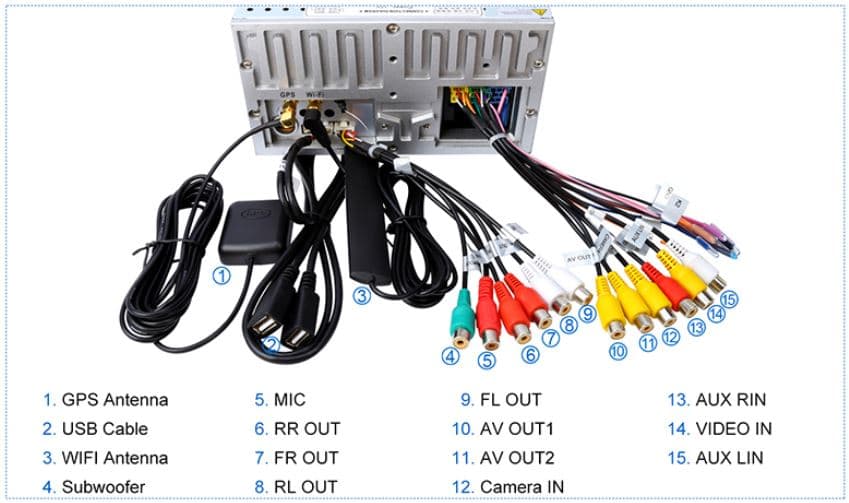 If your vehicle has two antennas, these are for diversity.
If you use only one antenna for the radio, the reception suffers !
With this good diversity adapter you can use the signal strength of both antennas for radio reception: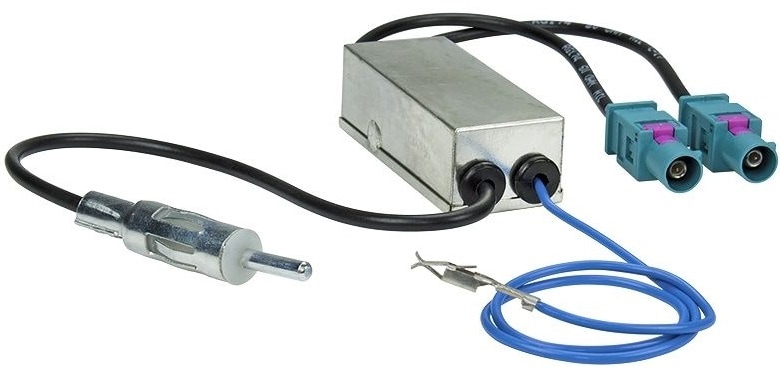 Scope of Delivery of the Pumpkin Universal Device
8″ Android Car Radio (Head Unit)
Adapter with ISO plug
External microphone with jack plug
USB cable
GPS antenna
Audio output cable
AUX input cable
WIFI antenna
Operating instructions in English
Fixing material
Frames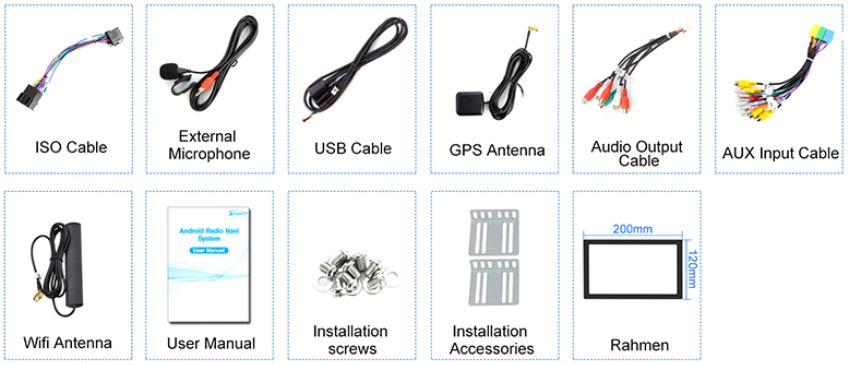 HINT: With this key sequence you get into the Recovery Mode
1. It is best to go to a very quiet place.
2. Press the mains switch until the unit is switched off. Then you can probably hear a "plop" very quietly. Now the device is realy off.
3. Now release the button again. You can probably hear a very quiet "plop" again when the device turns on.
4. Wait about 1 to 2 seconds and then hold the power switch permanently until the recovery menu appears.
Source: https://forum.xda-developers.com/android-auto/mtcd-discussion-questions-development/button-combination-to-enter-recovery-t3391682
Price/Performance ratio
The Pumpkin universal device with Android 9.0 for all vehicles costs 208,95 Euro in the online shop of eBay. It has a large display, is powerful and uses the brand new operating system.
Alternative recommendation
You can get a similar radio with the Pumpkin Pumpkin AE0273B on eBay for 253,99 Euro. Its operating system is Android 8.0, but it has more RAM: 4 GB RAM. Many owners have already had good experiences with this radio. I have already described it in an article:
Das neue Pumpkin Autoradio mit Android 8
Conclusion
The Pumpkin universal device comes with the latest version of the Android operating system and can be used as a navigation device, hands-free kit and mobile music collection. I award a total of 4.9 out of 5 stars.
Advice and assistance
If you need help finding the right car radio with the right accessories or if you have a technical problem with the installation, just leave a comment with your car at the end of the article. I will reply as soon as possible.
One more request. If you like this post, you can share it via Facebook or Twitter. Here you can also make a small donation:
I updated this post on 01.10.2019!