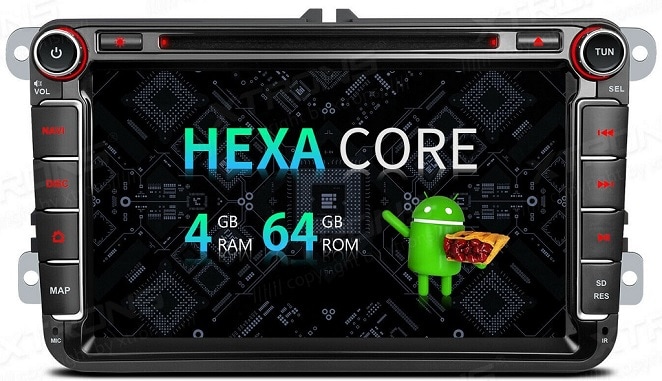 Dirk Heimbürger | created
The new Xtrons Hexa Core Android car radio with version 9.0 is now available. This flagship comes with 2 plus 4 cores. Such system is known under the name big.LITTLE architecture. The car radio even has 64 GB ROM and is clocked with up to 1.8 Ghz !

With the new processors and the new operating system you will get the highest performance and a quick system start. Bluetooth 5.0 is also built in. The radio has a display with 1024 x 600 pixels.