In October 2015 I heard something about Android car radios for the first time. I started to take a close look at the devices from all manufacturers. Since then, I've been doing regular, thorough research on Amazon, eBay and various other shops.
It all started when I was looking for a car radio for my new convertible. At that time I compared the three best devices in one article and introduced my personal winner. I ordered this car radio afterwards. I filmed the unpacking. The installation of the new radio in my convertible I have described in a further contribution exactly and with pictures and a video capture.
Afterwards important reports arose around the topic car radios:
The best apps for your Android car radio
The best accessories for your Android car radio
MirrorLink with an Android car radio
The most important settings in the Android car radio
Here I have listed my current favorites. Of course they are renewed in regular intervals. If you click the picture of the radio, a detailed contribution is indicated to you:
4,8 out of 5 stars: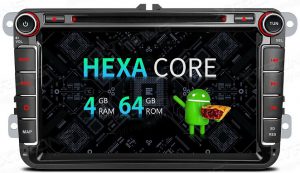 4.8 out of 5 stars:
4.7 out of 5 stars:
Xtrons universal device in double DIN housing
4.6 out of 5 stars:
Further information
If you have not yet dealt with the topic,
you can inform yourself in this post:
The overview of Android car radios for all newcomers
One more please. If you like this site, share it on Facebook or Twitter.
I have updated this page on 03.12.2019!