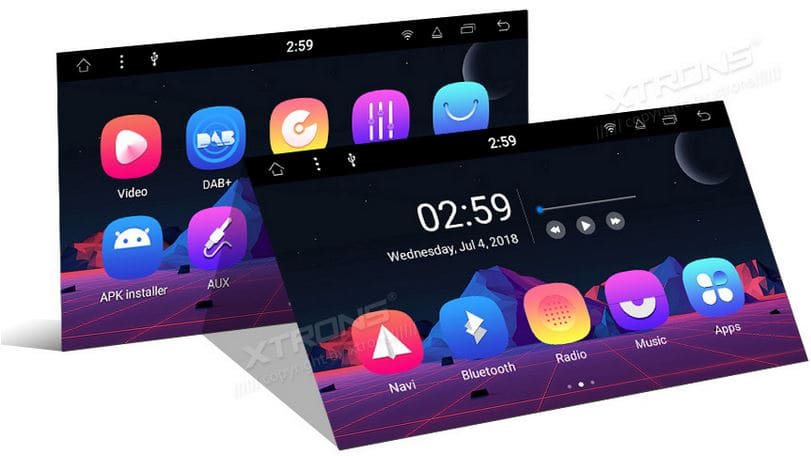 Dirk Heimbürger | created 20.03.2019
Android car radios offer you a wide range of possibilities in contrast to the usual brand car radios. All devices comes from China and are more or less standardized. Thus they are quite inexpensive and upgradeable. With branded devices there is at most an update for error correction. On the other hand, you can find free upgrades to the next Android version in various forums. I give you an overview.

Extensibility
The manufacturers of branded devices usually use proprietary operating systems that are not open source and cannot be extended. The Android car radios can be extended via apps. These supposedly cheap devices can even be connected to any steering wheel remote control !The Android car radios can do much more than the simple possibilities of "Car Play" or "Android Auto" with the so-called brand devices.